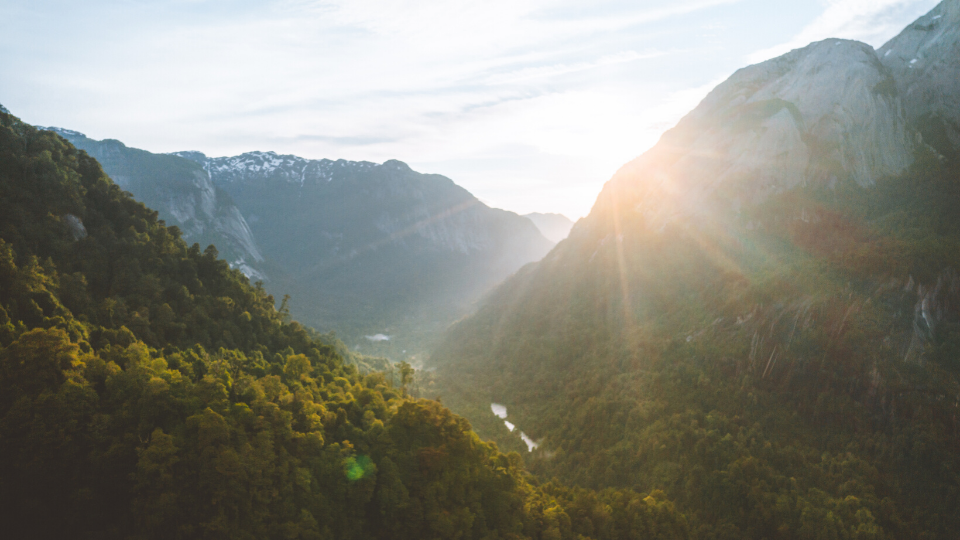 Chili, South American Adventure
With our work, we've been lucky enough to travel the world… It's one of the perks of the job, and one of the main reasons why we chose to open our own business in the first place. The freedom, the ability to pack up at a moment's notice, to tackle different projects and follow inspiration when it strikes…There really is nothing like it.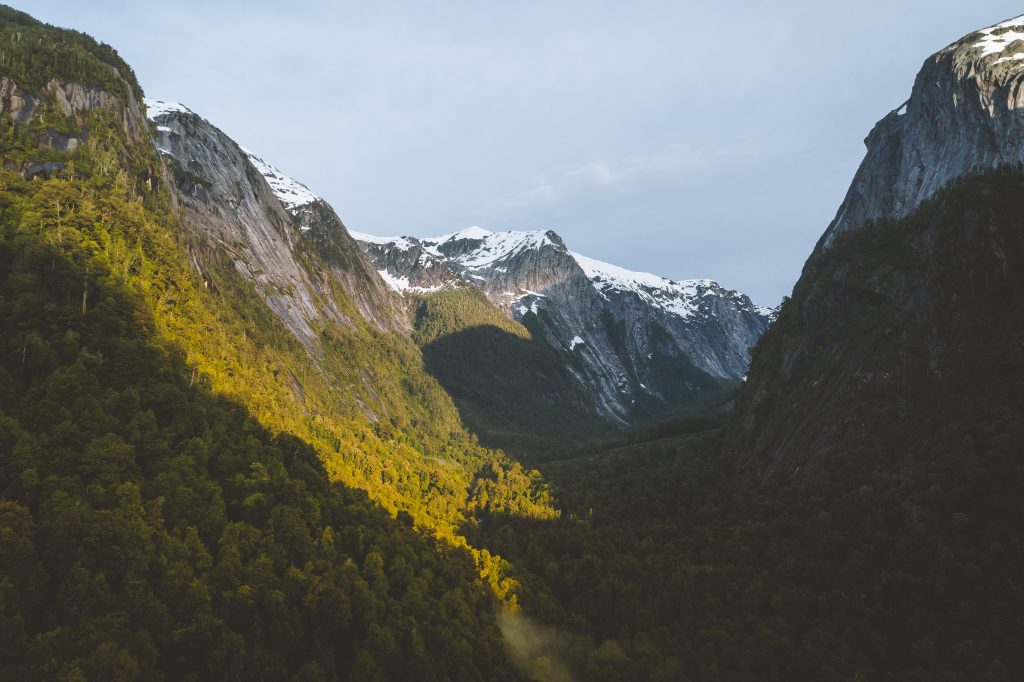 Naturally, when we were offered the opportunity to leave for a 3 weeks trip in Chile, helping amazing brands through dedicated content in out-of-reach places, we didn't even hesitate. Discovering far out places and bringing respectful awareness to them is a big part of our core mission, and this was shaping up to be an unbelievable adventure.
The result: 3 magical weeks in one of the most beautiful places on earth. The landscapes, the people, the hikes, the food…It was truly one of the highlights of our year.
While many thinks of Chile only as Santiago, the Atacama Desert and its salt flats beyond, the surf spots of La Serena or the Patagonian Torres del Paine trek, it has so much more to offer.
While it's difficult to do it justice, here's a sneak peek at our itinerary and prep for the trip: Get inspired!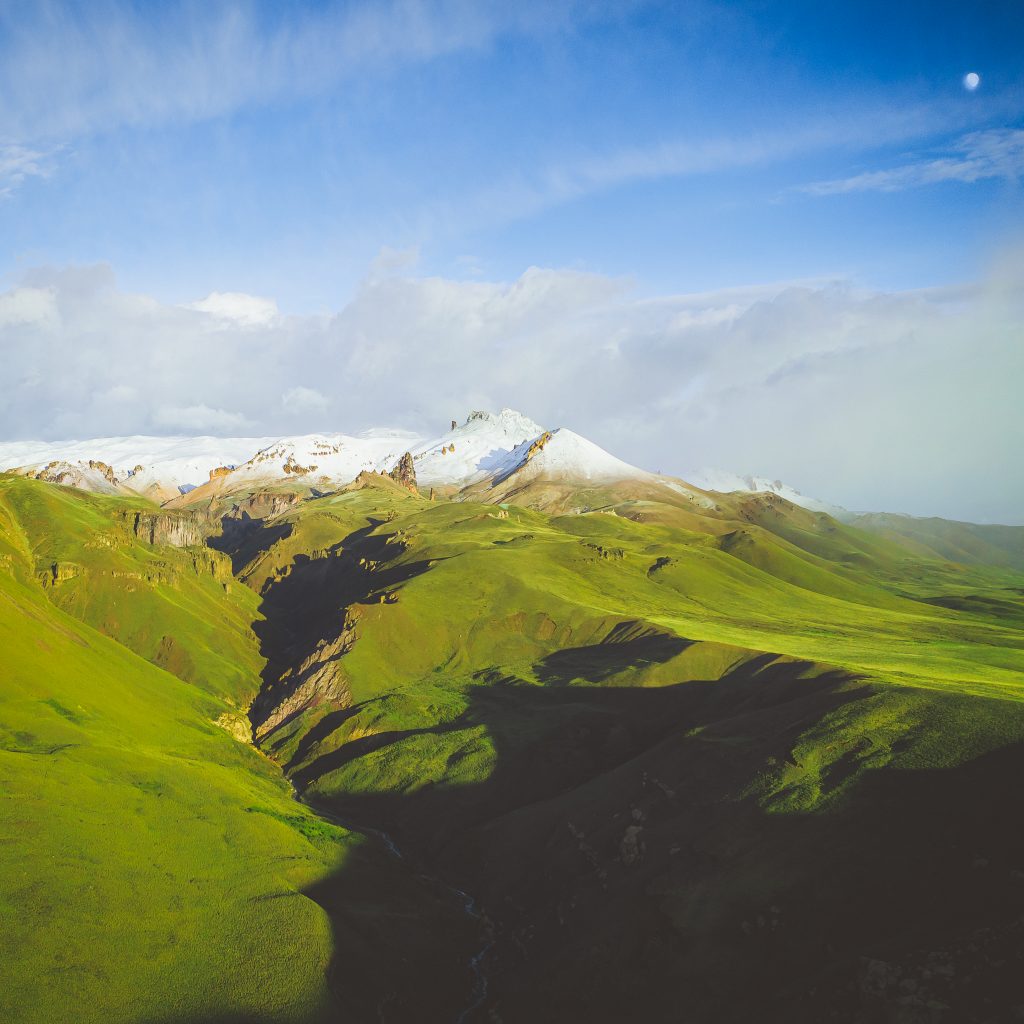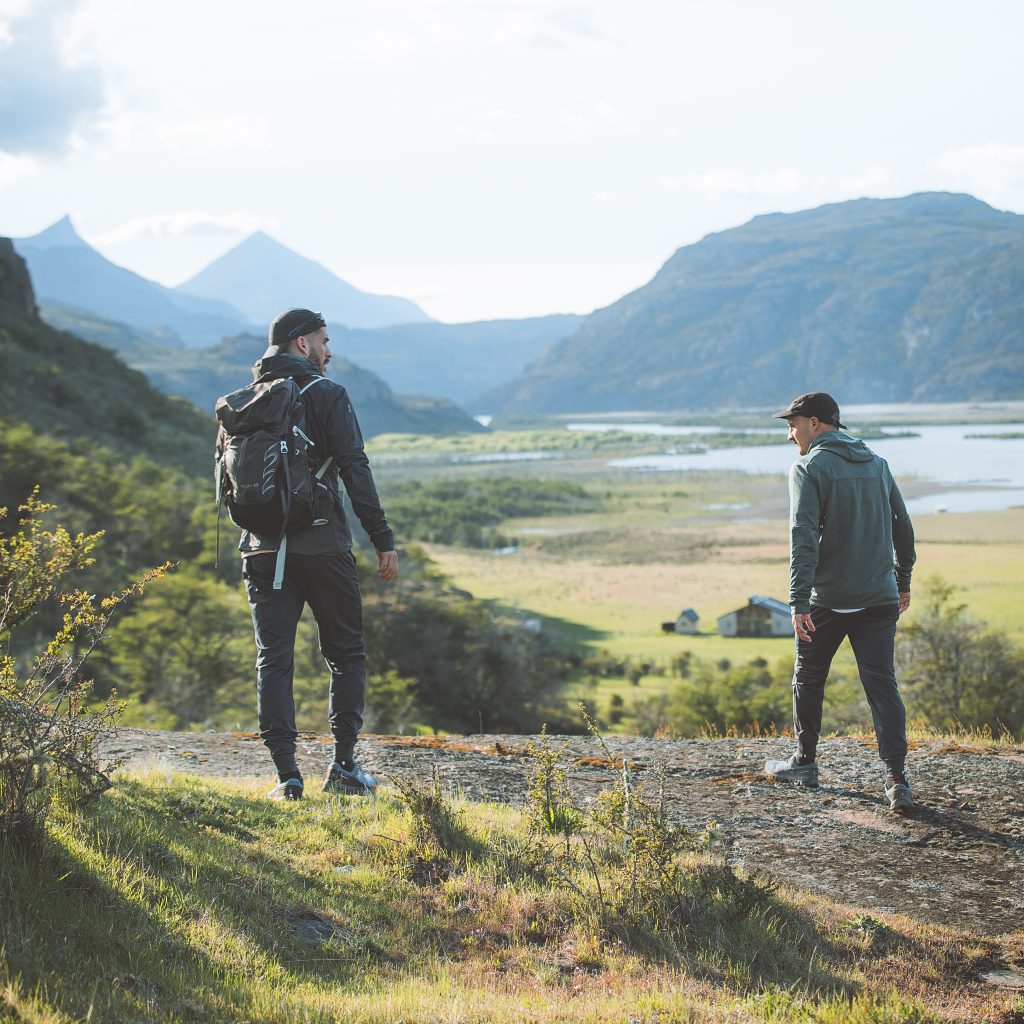 The roads less travelled: a how-to
Getting to explore places barely reached by tourism demands some form of organizational skills. The freedom to travel anywhere is a gift, one that must be earned!
As with most of our big trips, we left the 3 of us. We wanted a certain freedom of movement and the ability to sleep and travel anywhere on a whim. We started our trip in Camper Vans from Yeti Camper, a local and specialized brand. They were a great solution to our conundrum and were comfortable even when stripped down to the bare minimum.
Once we had our accommodation and transport sorted into one helpful package, we set out to contact local guides. Intimate knowledge of the regions we cross during any trip is vital, not only to get the inside information about the best spots to look out for but also to do so in the most respectful way. Not to mention that getting to know locals is always a highlight of any expedition!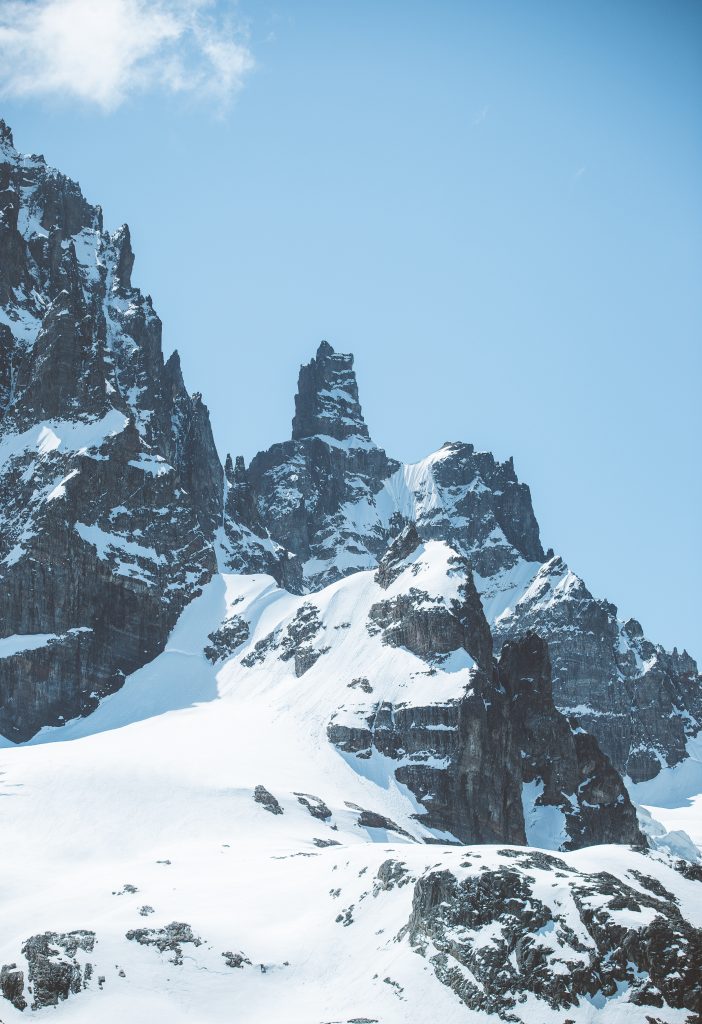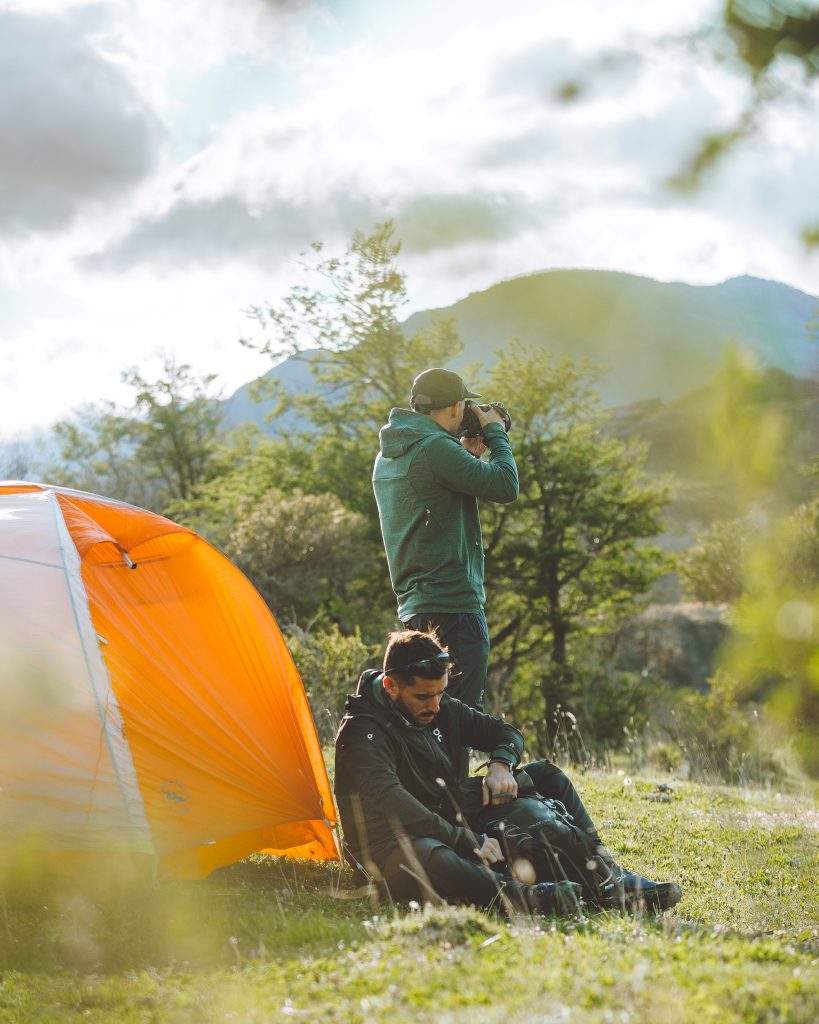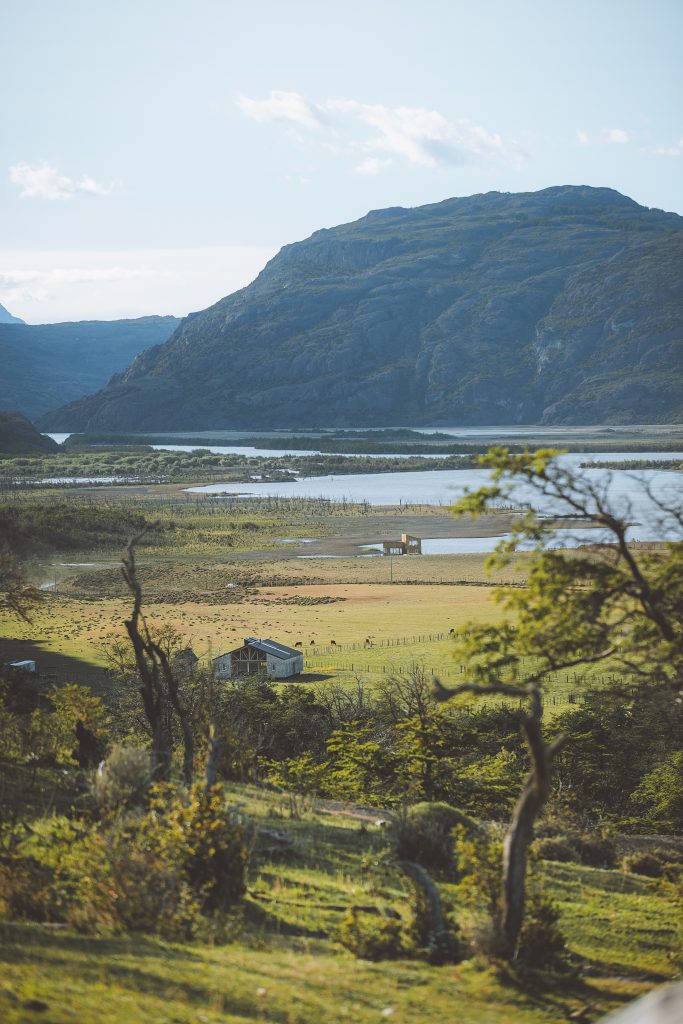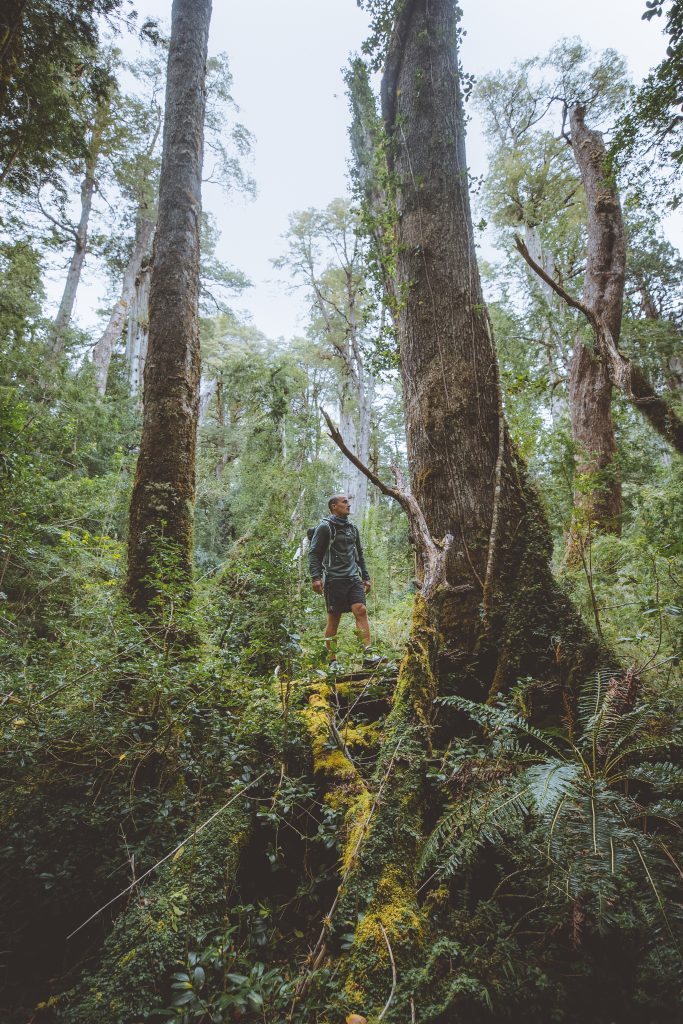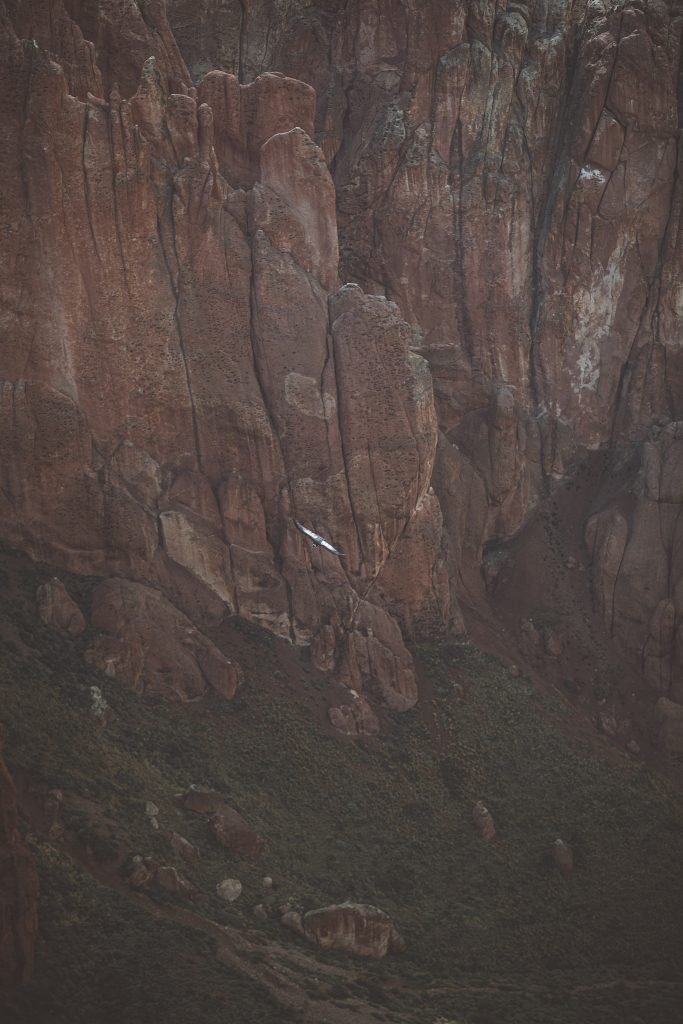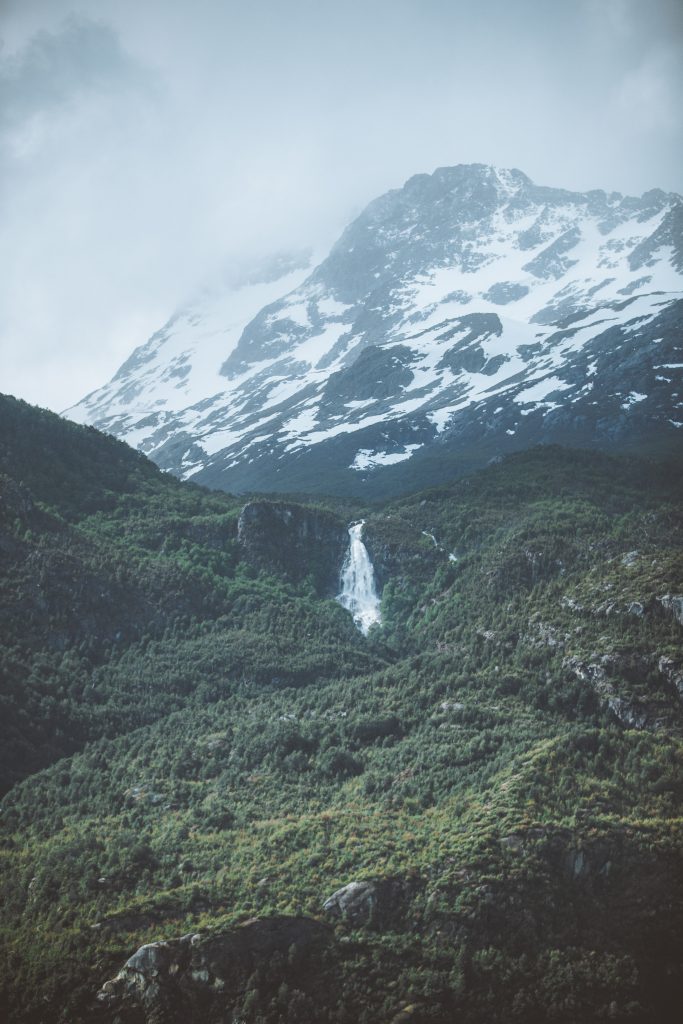 A breathtaking itinerary:
You have to see it to believe it, but there truly is nothing like Patagonia for mountain lovers like us. Chile is a longline country with the Atacama Desert at its top and the Patagonian cold region at it's south. It is one of the most southern livable regions on earth, a myth on its own.
After a long and taxing trip, we reach the first leg of our trip: Cerro Castillo, a still untouched valley overhung by a beautiful mountain that we hastened to climb barely a few days later. 3 hours of fast paced trail where our training is decisive as we quickly sow our guides and reach the summit. A breathtaking view awaits us: a clear horizon all over the valley and a turquoise lagoon at the base of the mountain's peak.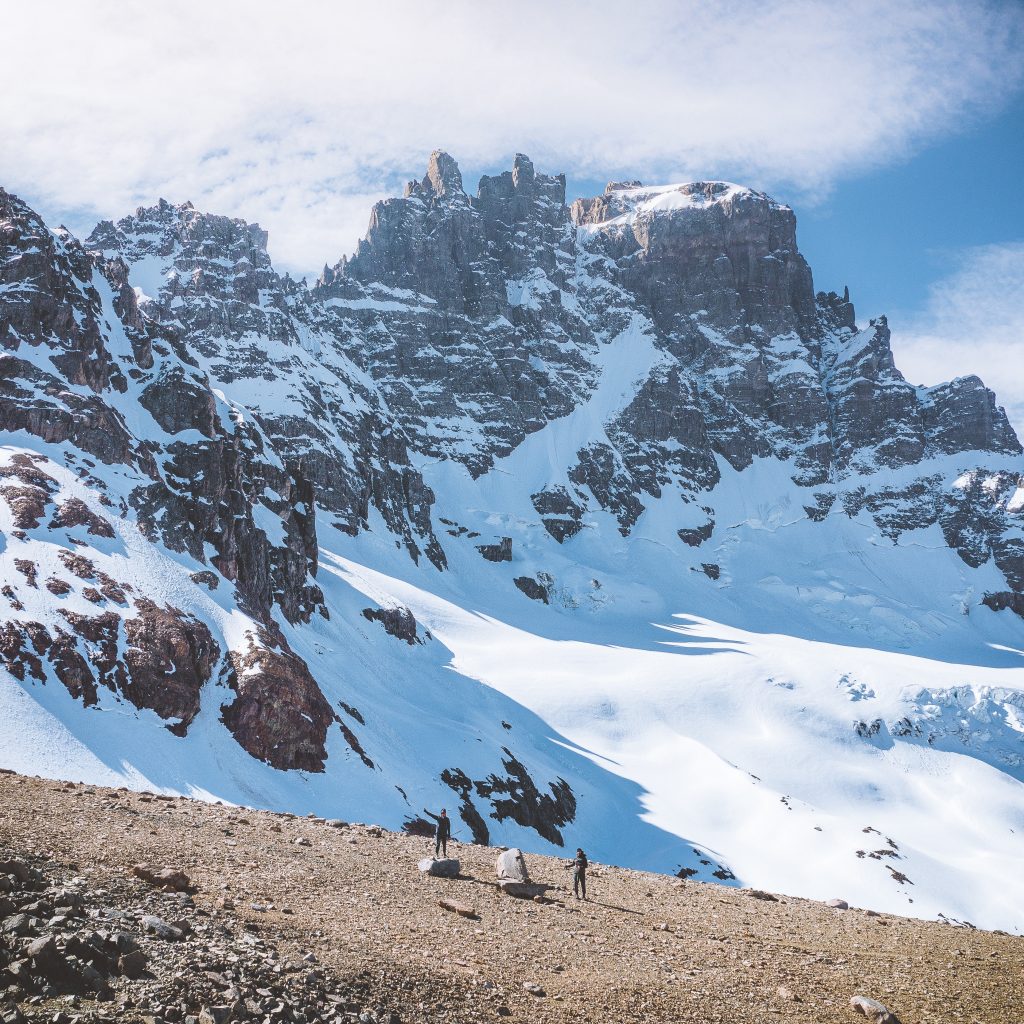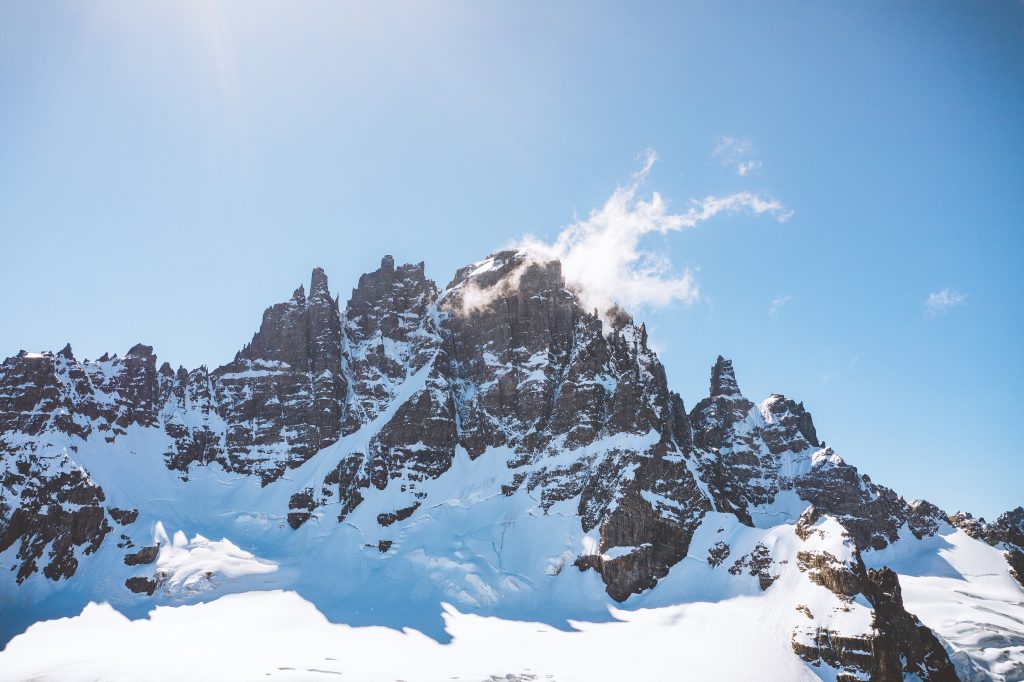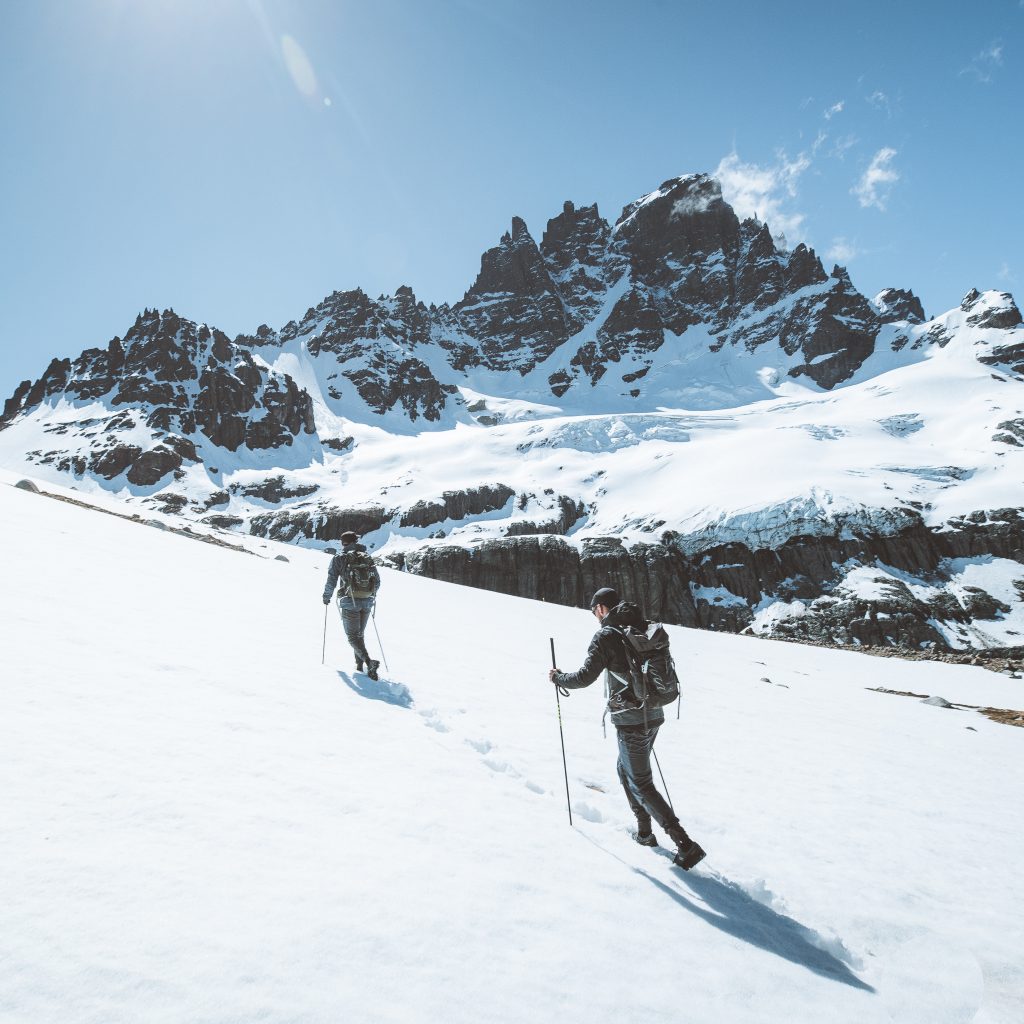 At the base camp in the valley, we stay in haciendas, the local ranches, and spend our evenings exchanging with the local cowboys, the caballeros. The next day a surprise awaits us: they teach us how to gather their herds on horseback: a kid's dream!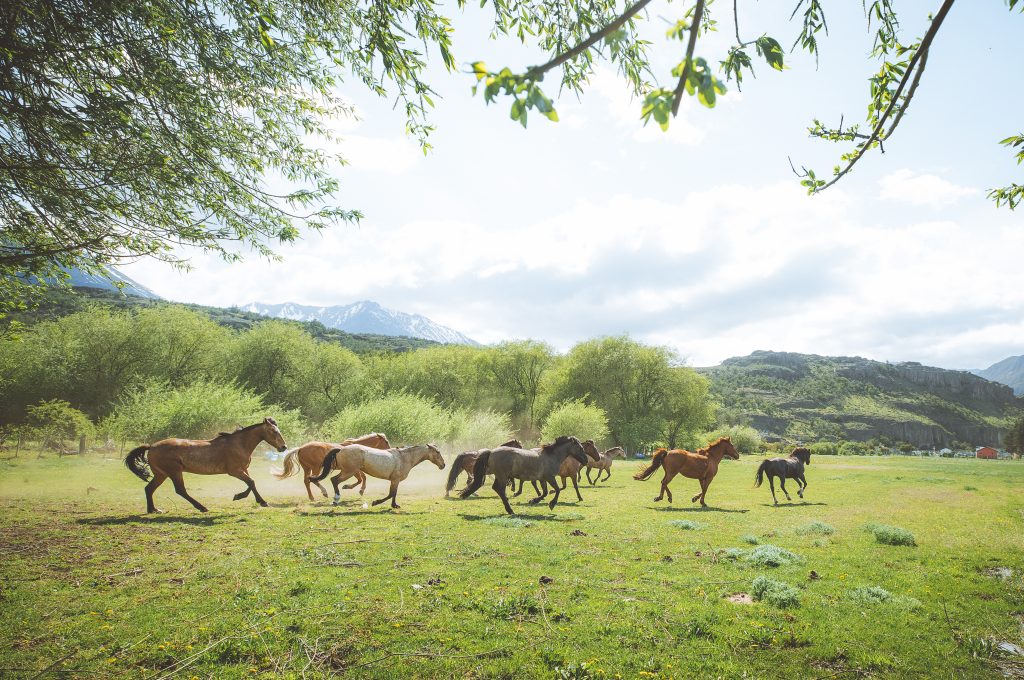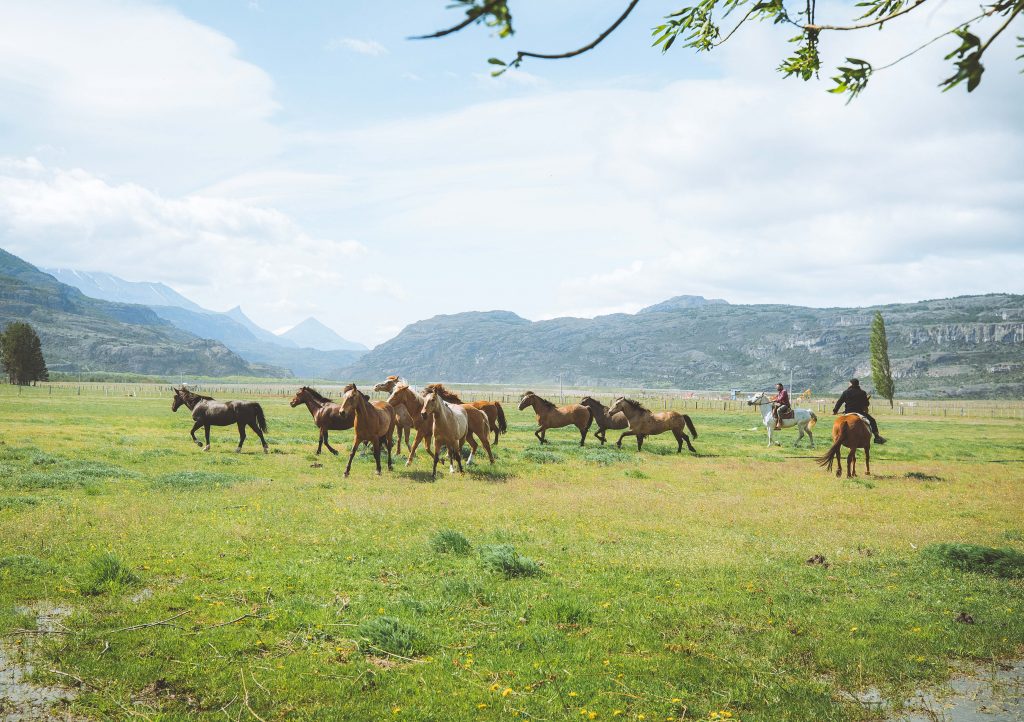 A couple of days later, we leave for Puerto Tranquillo, even further south. The nearby General Carrera Lake is impressive, and we spend some time exploring by kayak it's natural wonder, the marble cathedral.
We feel that we're getting closer to our trip's goal to reach a closer connection and understanding of this still extremely wild and unforgiving nature. Our guides tell stories of the marvels of the region, it's isolation as well as it's riches. The preservation here is unparalleled with anything we've experienced before, and we desperately try to take it all in.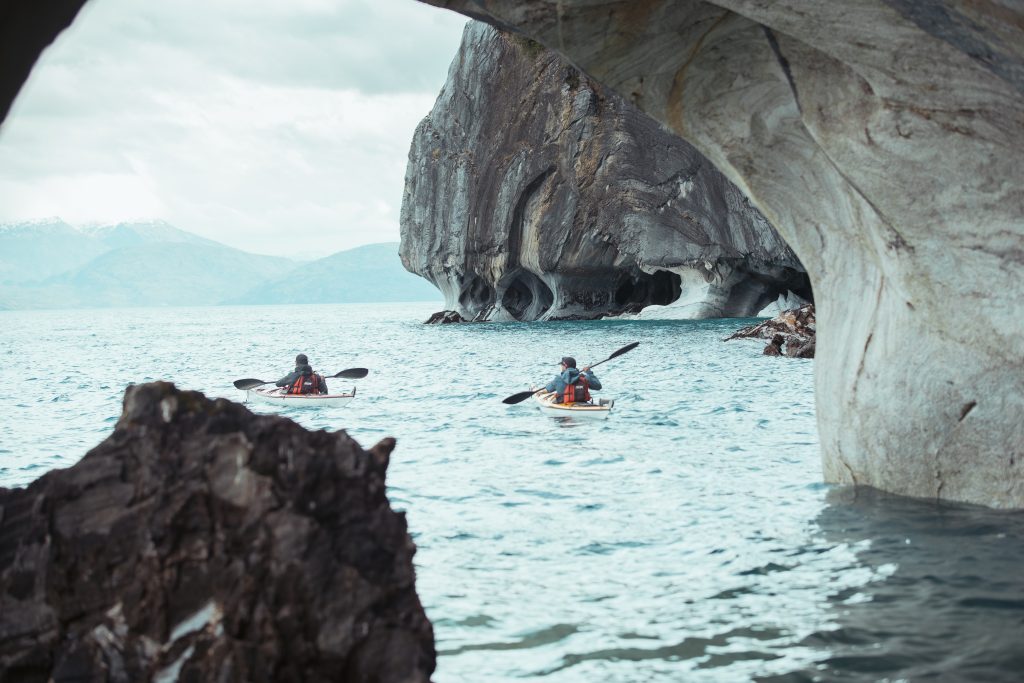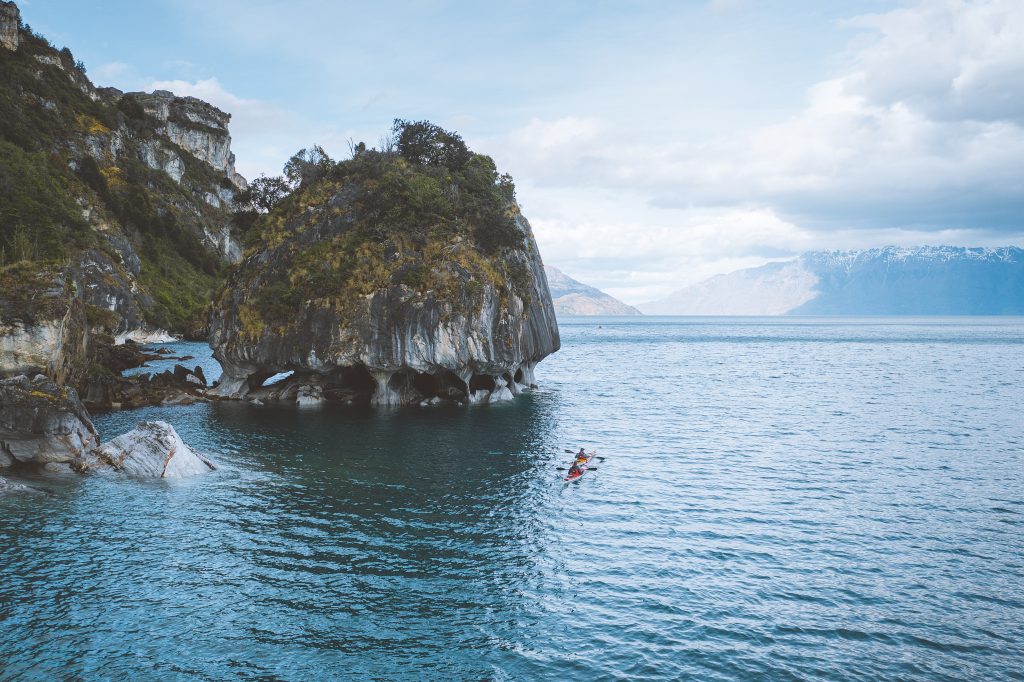 We try not to linger long as we have to reach the Baker River soon, a trip that brings its share of obstacles. The changing weather with guts of wind hitting 160km/h, muddy roads needing detours, all while carrying heavy duty film equipment, delay us for a while. In our experience, the difficulties of the road are often the most memorable, so we relativize and keep moving forward. At some point, we even have to abandon our 4×4 and finish the road on foot.
We release a collective sigh when we finally arrive, and despite the frozen waters decide to raft down the river. Nothing better than some adrenaline to keep the spirits up.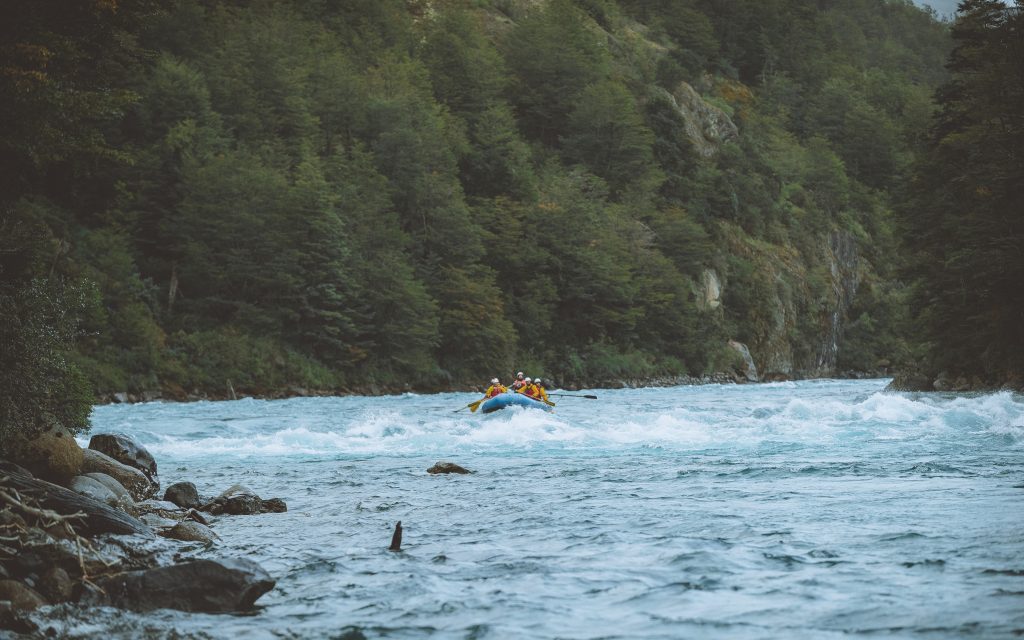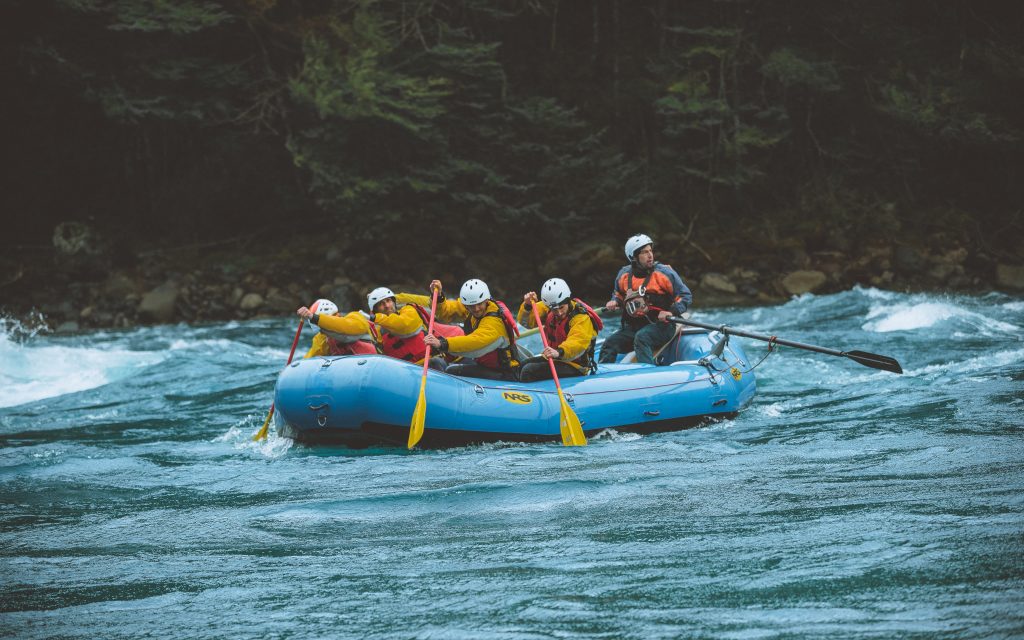 A couple hours' drive on the other side of the lake has us reaching Chile Chico and its valley, the "Salar Lunar". In terms of landscapes, this is the highlight of the trip, and it feels completely surreal. A lunar valley, with its big rocky peaks overhanging it and strange, almost ancient, rock formations. It feels like another planet, and we hope to explore it by paragliding. However, the awkward and sloppy flight of the birds of prey stop us dead in our tracks : the conditions are not good enough: safety first !
We leave the valley a little defeated but with our minds and cameras full of unforgettable pictures.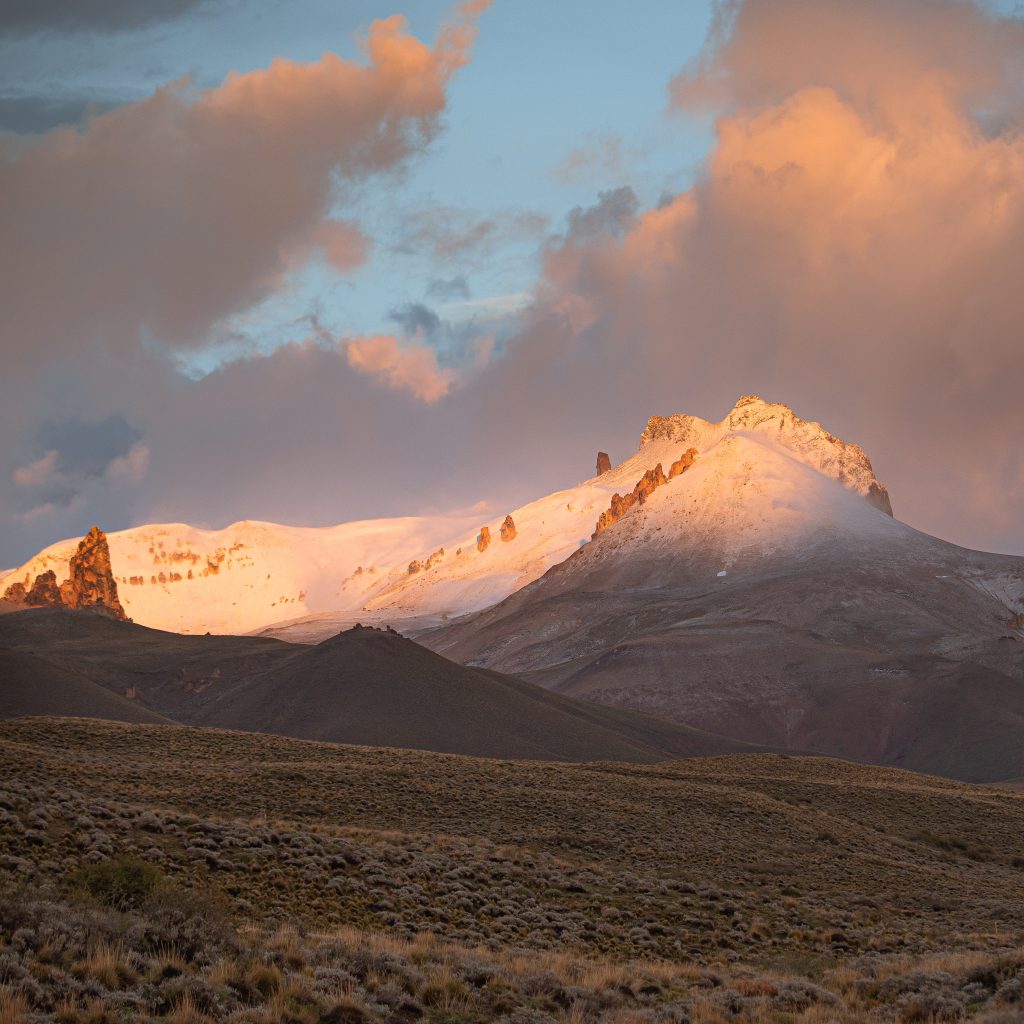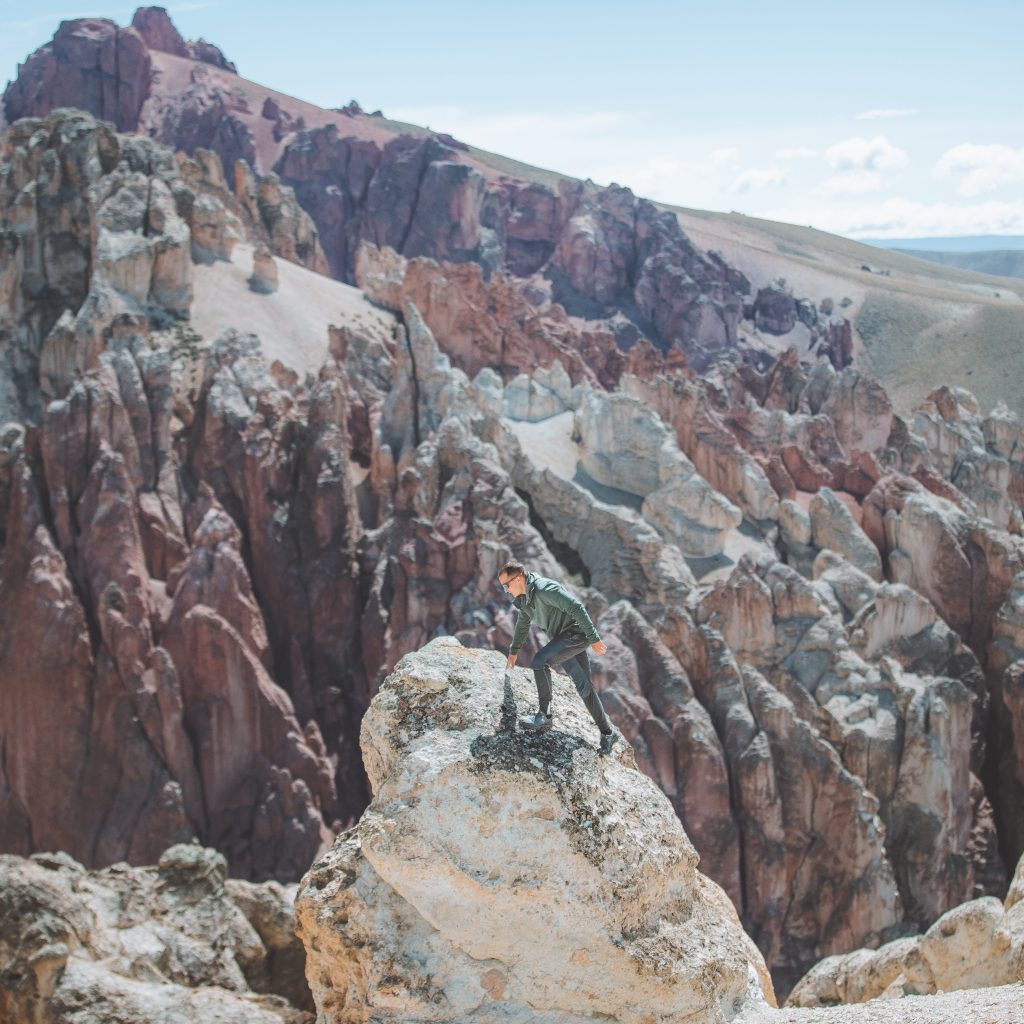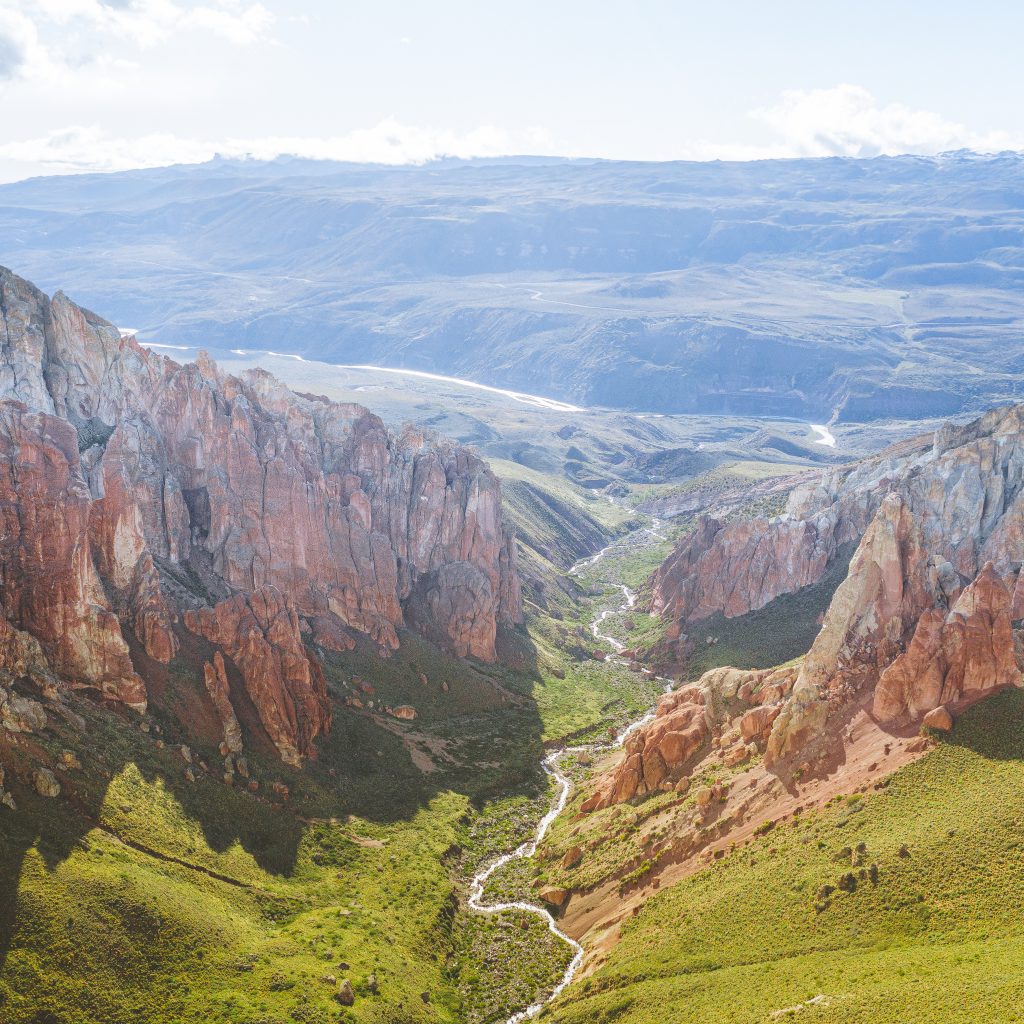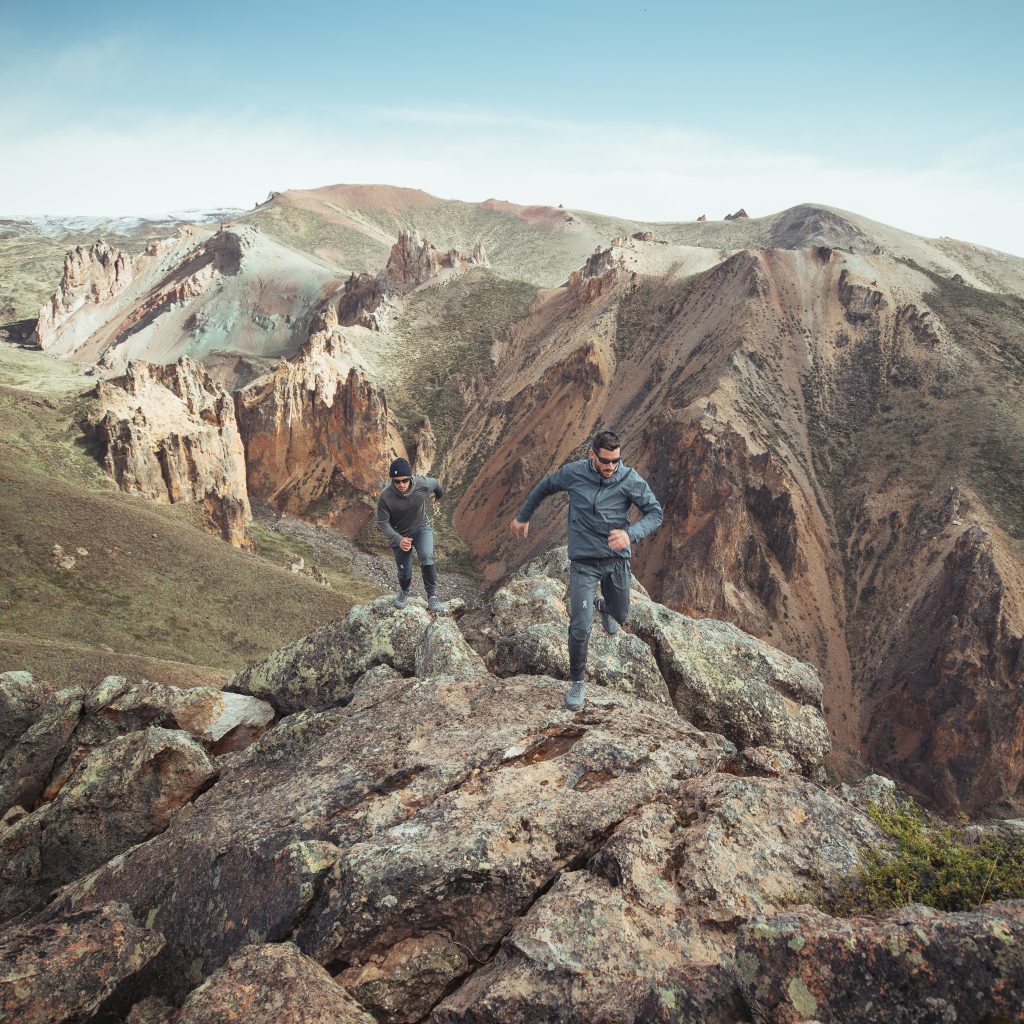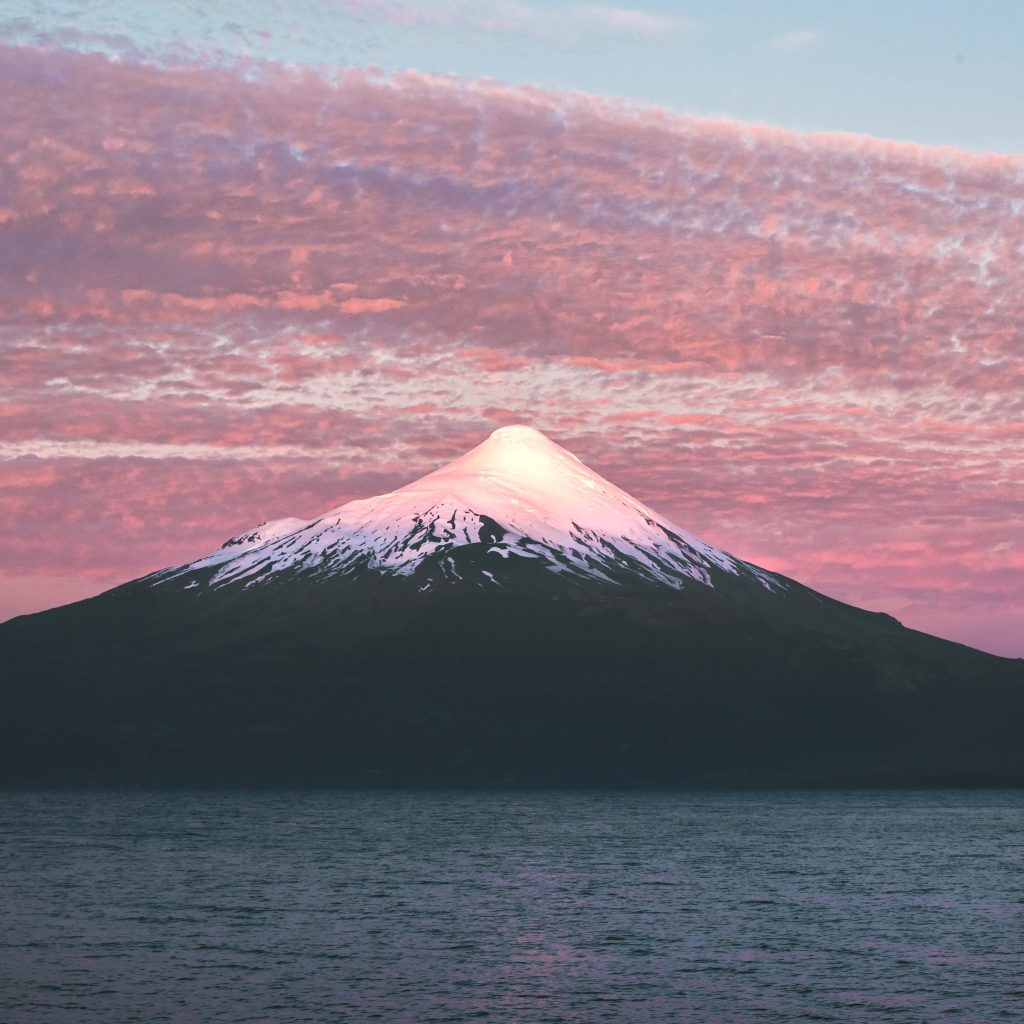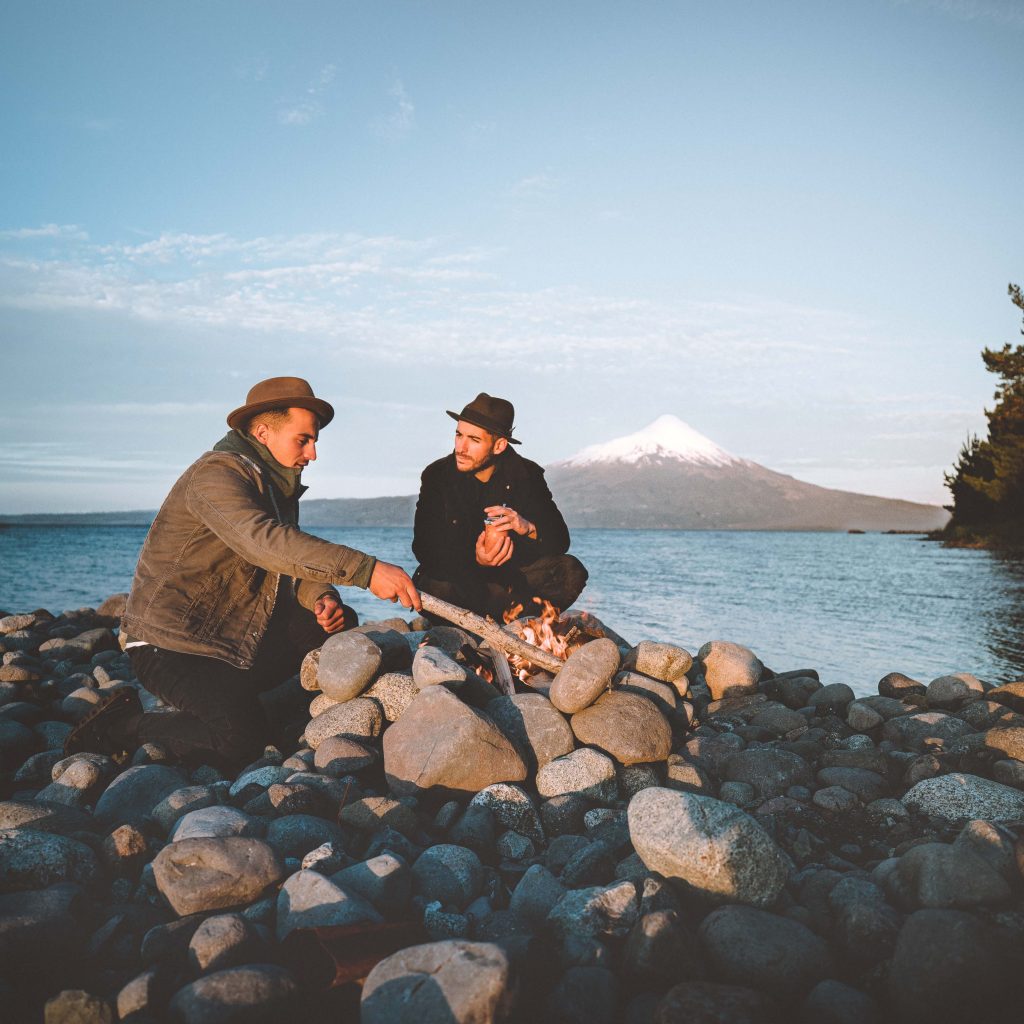 The final leg of our journey is Cochamo, the most beautiful, and hardest earned, part of our trip. Not a single road leads there, the valley is completely cut off from the rest of the world. To get there, you have to walk a taxing 15km trail of swamps, muddy jungle and limited landmarks. All the while carrying a heavy load of food, camping and camera gear. The conditions are tough and we're glad to arrive.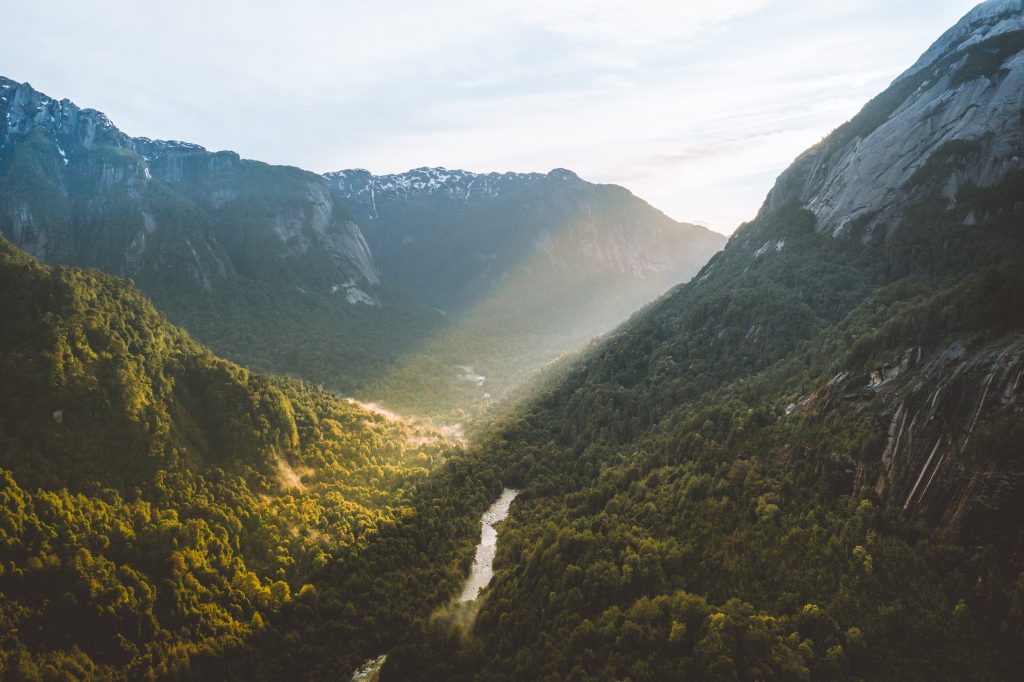 At the center of the valley stands a huge granite wall 1000 meters high. Now a climbing Mecca in its own right, it's the perfect training spot for all the pros and seasoned amateurs. We spend two days there, testing the climb modestly, exploring the surrounding jungle and collecting as many images as possible.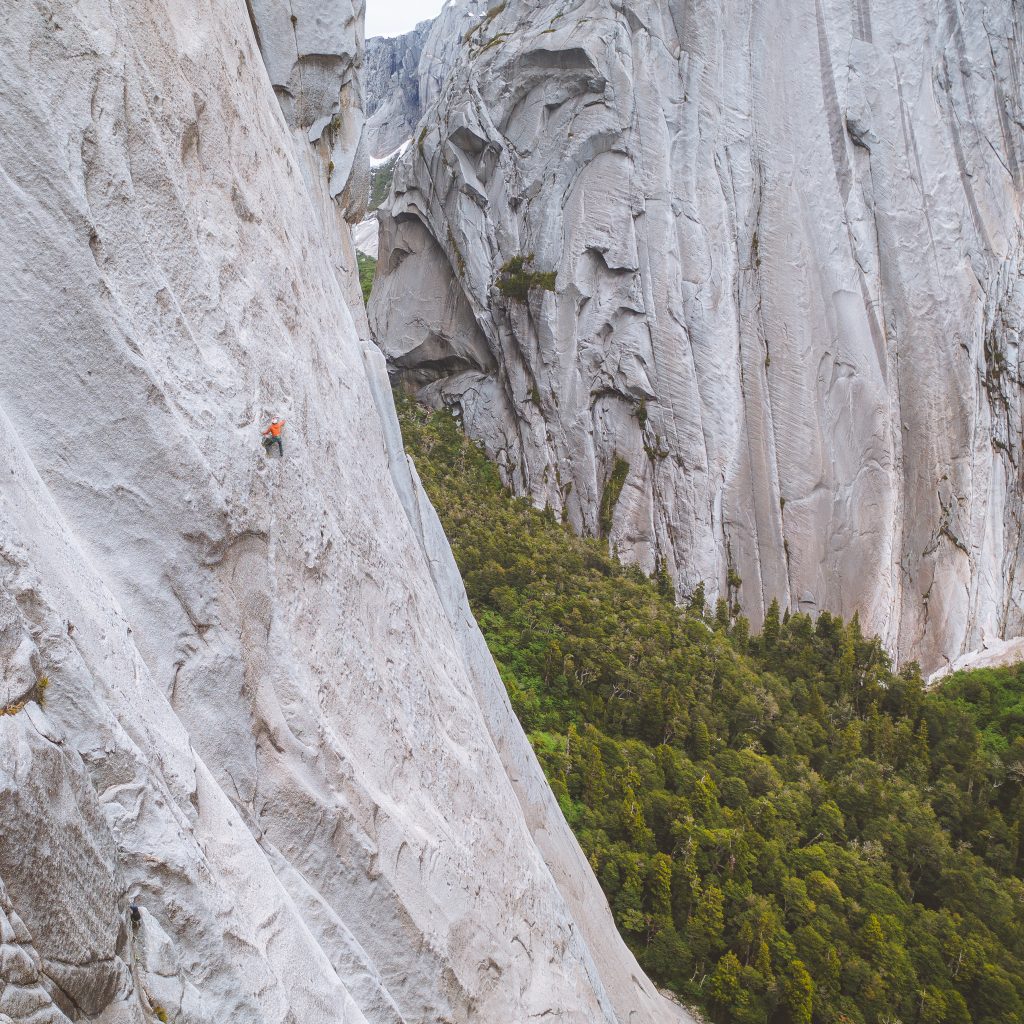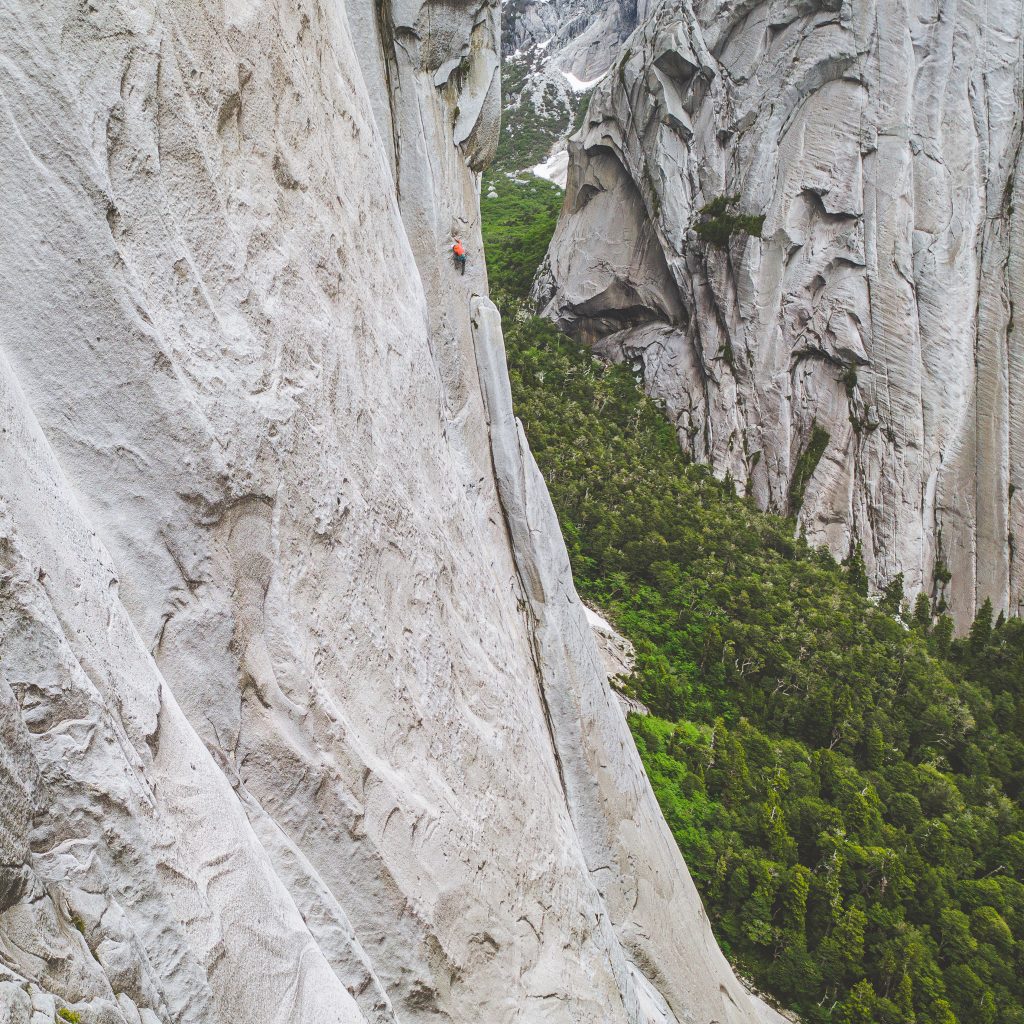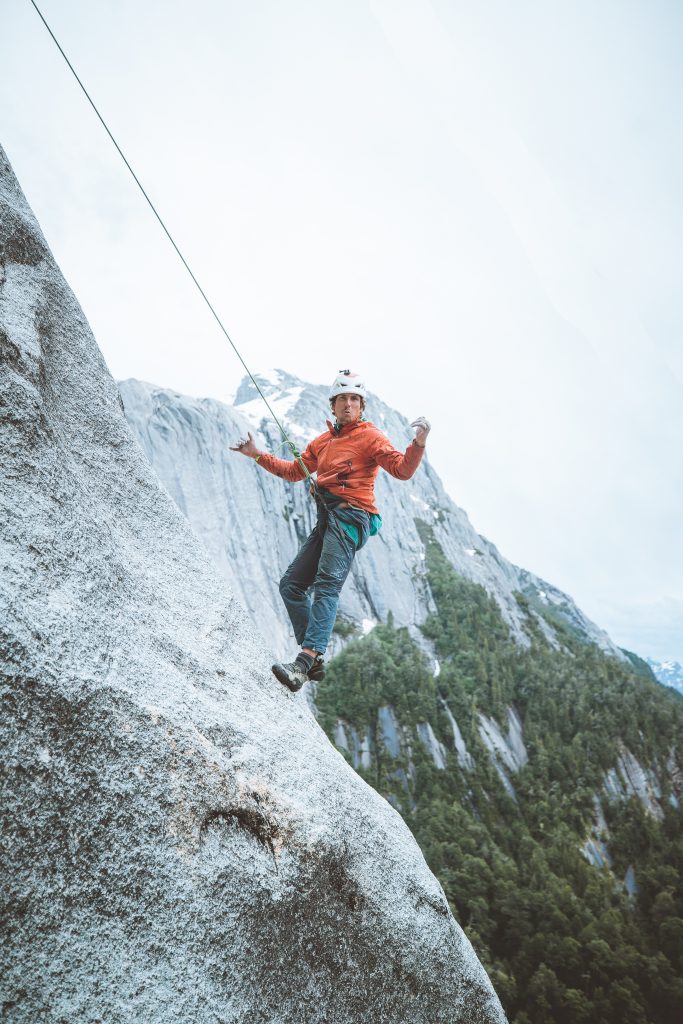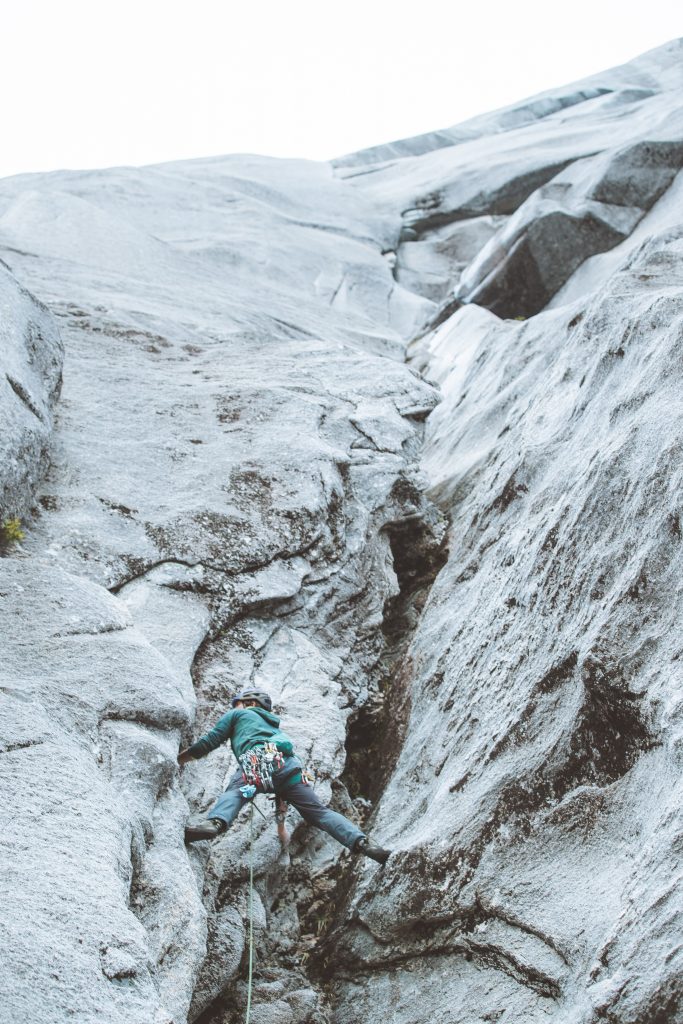 A journey to remember:
We're lucky enough with our work to travel often, but Chile will forever remain a distinct and imperishable memory. The landscapes are a dream, the people incredibly kind, and the scenery ever changing.
Traveling, especially in those conditions, touches our soul. There is nothing like it. Getting out of your comfort zone, investing in experiences and not things, and pushing your limits reconnects you with what truly matters. By surrounding yourselves with the right partners, you can wander in peace and always choose to follow the unbeaten path.
As with any trip you take, whether the most mundane one or the once in a lifetime opportunity, don't forget to keep your eyes open and to trust your instincts, often the roads less traveled are the biggest story wielders.
Never regretting anything, always discovering new places and letting yourself be inspired by the sheer freedom of being on the road… After all, that's what adventure is all about.
Story and Caption :  Cédric Manoukian
Written by:  Caroline Mercier